Wednesday, December 14, 2005
Kyoto Ramen
we went to this Japanese restaurant in Bukit Tinggi, Klang called Kyoto Ramen. well, by the name, u could guess that it specialises in japanese food. like ramen. (duh)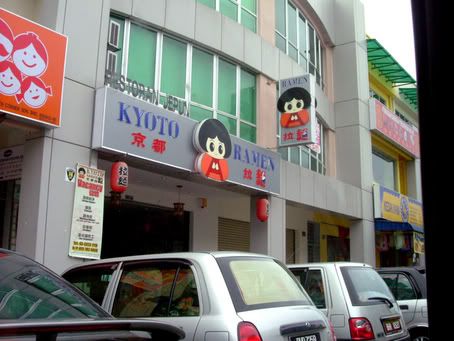 see the big eyed logo.. hahha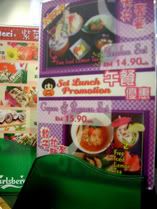 *Sorry for the poor quality* ... the set lunch that they're offering now.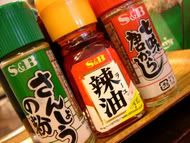 sorry for the size again... japanese spices...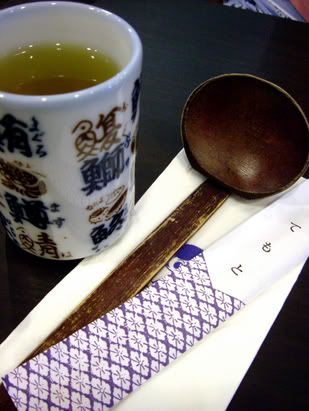 mel settled for Kimuchi ramen and hot green tea. see that .. cute... sadle?!? AHAHHAHAHA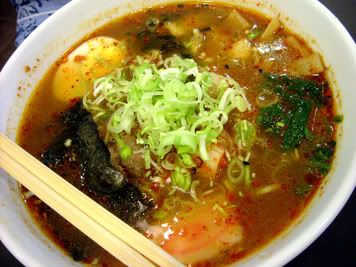 Kimuchi Ramen . ramen with spicy korean vegetables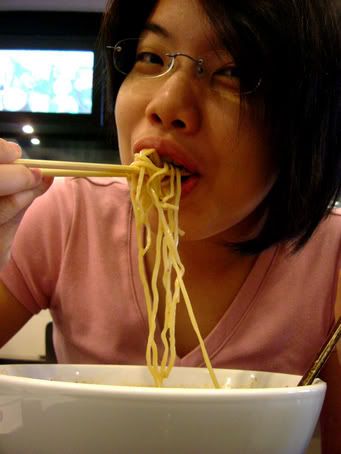 Mel indulging her bowl of hot spicy sour-ish ramen... yumm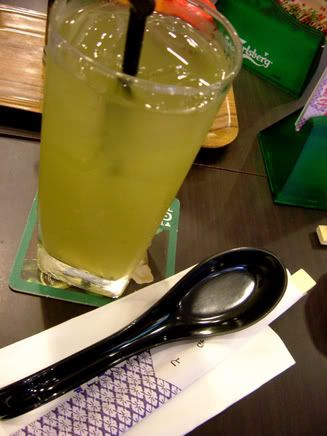 while i chose cold green tea and chicken teriyaki set. (which was a good deal anyway)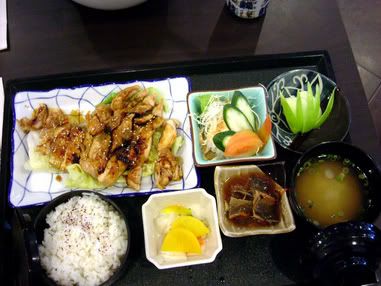 CHicken Teriyaki Set : (clockwise) Chicken in teriyaki sauce, fresh salad, 3 slices of green apples, miso soup, cold unagi, pickles, japanese rice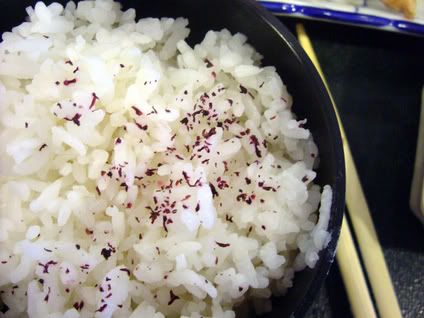 staple food for most chinese n japanese. rice
the food's quite reasonable and they dont have service tax or govt tax, the service was good also, the waitress explained everything on the menu.. ahhahaha
for the Kimuchi Ramen, it's RM 13.90 and for the Chicken Teriyaki set, it's RM 16.90.. but its really big in portion.. and taste good too !!
but the thing is, they close at 3pm and opens again at.. 5pm or 6pm..
and odd people like us eats lunch at 2pm.. ahah... so we dint hang out long there ...
Wednesday, December 14, 2005 11:27 pm by Swee San
north face jackets canada


November 30, 2012 01:37 AM PST



Cons - There have been some complaints by people who claim that the shoe can be destroyed easily. This is seen after vigorous activity. ,930290,http://justheavenly.blogdrive.com/archive/60.html
mel


December 15, 2005 05:26 PM PST



omg..my pic look horrible..san take it off..sob..sob..
8dee


December 15, 2005 10:45 AM PST



I think it is expensive lor..since little asia is opposite...love the food there better with the same price.